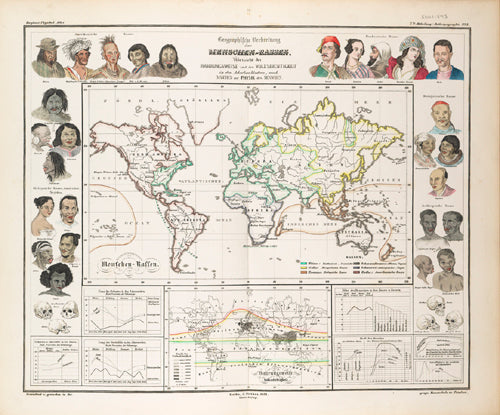 World map showing the geographical distribution of human races
Title: World map showing the geographical distribution of human races

Caption: The map includes drawings of the human races identified on the main map, along with graphs showing their varying birth and death rates, life expectancy, dietary habits and heights.
From: Plate '7te Abteilung, Anthropographie No. 1' from 'Dr. Heinrich Berghaus' Physikalischer Atlas', a two volume atlas (second edition), published by Justus Perthes, Gotha, 1852. 
Reference: S0011895.